A critical factor of your store's success is its exposure to potential buyers. eBay provides certain tools and options that can help you improve it. These tools are mostly effective as long as your store didn't get DS flagging, which is typically the case if you:
eBay tools for generating more buyers traffic are:
Promoted-listings - an advertising solution that operates on a cost-per-sale basis. It strategically positions your items throughout the eBay network, enabling you to reach the appropriate buyers and increase your items' visibility


Promotions Manager - enables to create special offers that can be beneficial in various ways, such as attracting buyers, boosting average order size, encouraging repeat purchases etc. You can set up different types of special offers:

Order discounts: price reductions based on the order size or total amount spent, or percentage off an additional item or a buy-one-get-one-free offer.

Coupons: exclusive discounts by using coded coupons.

Shipping discounts: free shipping for a specific period or certain conditions.

Sale events: lower prices for specific items or entire categories.

Volume discounts: discounts for purchasing multiple quantities of an item.



Auctions and Best Offer - tools that aren't the best fit for dropshippers since you can't fully control the final paid amount, which can result in losses. Consider avoiding them altogether.
Best practices when using these tools to generate traffic:
Best Practice
How to Enforce It
Mind your profit!
overlooked advertising fees (promoted listings) or discounts (promotions) might result in losses even if you have more sales!

Analyze your cost structure, pricing strategies, and selling settings (breakeven and profit) - to decide if and how to use a traffic generation tool and if an adjustment of your settings is needed.

See the example below showing how an unguarded promotion leads to loses.

Set of the percentage you wish to allocate to eBay per each sale in promoted-listings

The advertising fee is determined by the ad rate chosen by the seller, allowing you to select the preferred percentage.

Set the scope that the promoted-listings/ promotions will apply to

You can choose to apply promotions/ promoted-listings to all items, certain items, specific categories, or a specific price range -- which can help you control undesired losses.


See the example below showing how an unguarded promotion leads to loses.

Set the duration of your promoted-listings / promotions campaigns

You can choose between running promotions/promoted listings for an unlimited time or setting a specific time limit for their duration.
A Use Case To Watch Out From: a promotion that results in losses
A monitored item with source price $6.97 is offered in eBay for $10.40 - based on Yaballe user breakeven and profit settings: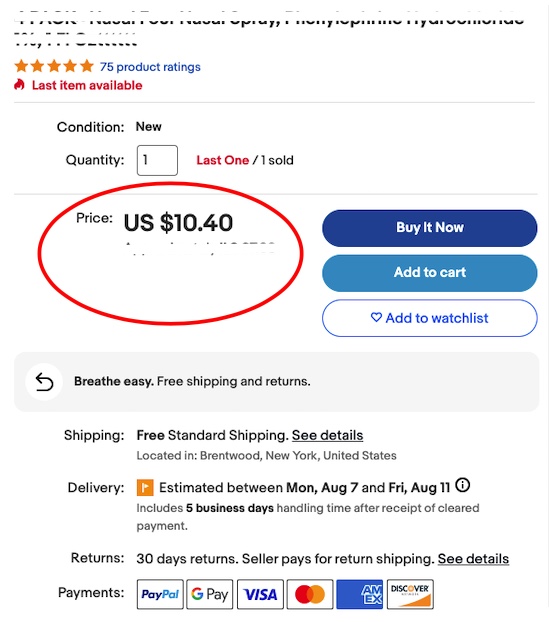 The seller turned on promotions, without limiting it to certain price ranges.
The buyer enjoyed a promotion of $5 discount:

Resulting in a loss (Sale price - breakeven% - source price) :