1 - Go to Yaballe's Sign Up Page
Go to Yaballe Homepage at https://welcome.yaballe.com


Click the Sign up / Login button on the top-right corner.
Yaballe's Application Signup & Login page will open up.


Make sure to select the Sign Up option on the top of the Signup & Login page.


2 - Fill in Your User Details
Type in your details:

User Email: your email address that will be used as the user name in your Yaballe 's account.
Note 1: this email address doesn't have to be the same one you use to login to your eBay store.
Note 2: all future service-related messages will be sent to this user email address.


Password: a password of your preference, that will be used to login to Yaballe account.
Note: you can change your password later on as you wish.


Country of Residence: the county where you live.


Note 1: the country of your residence can be different from where you sell your products (e.g. your country of residence can be United Kingdom, while your target site is eBay US).




Note 2: We are asking your for this information to ensure proper accounting processing.





Click the Sign Up button on the bottom.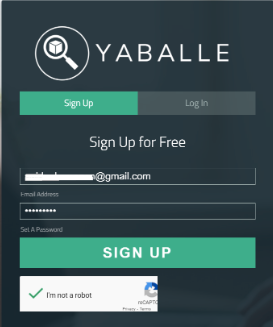 3 - Validate Your Email
Yaballe system has sent you an email to confirm your user email address.





Go to your Inbox - find and open the email that Yaballe's system has sent:
From: info@yaballe.com
Subject: Please confirm your email


Note: In case you can't find Yaballe's email in your inbox, check the spam folder.




Click the Activate Account button that is in the email.



Return to Yaballe Sign-Up window and click the Refresh link.
This will take you to the final step of the sign-up.



4 - Complete Sign-Up
Choose your target site from the eBay Location dropdown list.


Available options are:

eBay US (ebay.com)

eBay UK (ebay.co.uk)

eBay Germany (ebay.de)

eBay France (eBay.fr)

eBay Spain (ebay.es)

eBay Italy (ebay.it)

eBay Canada (ebay.ca)





Choose how Yaballe will connect to your eBay store:

For API: click the Link my eBay Account

via API

button on the bottom left
For Non-API: click the Link my eBay Account

via fully-automatic Non-API

button on the bottom right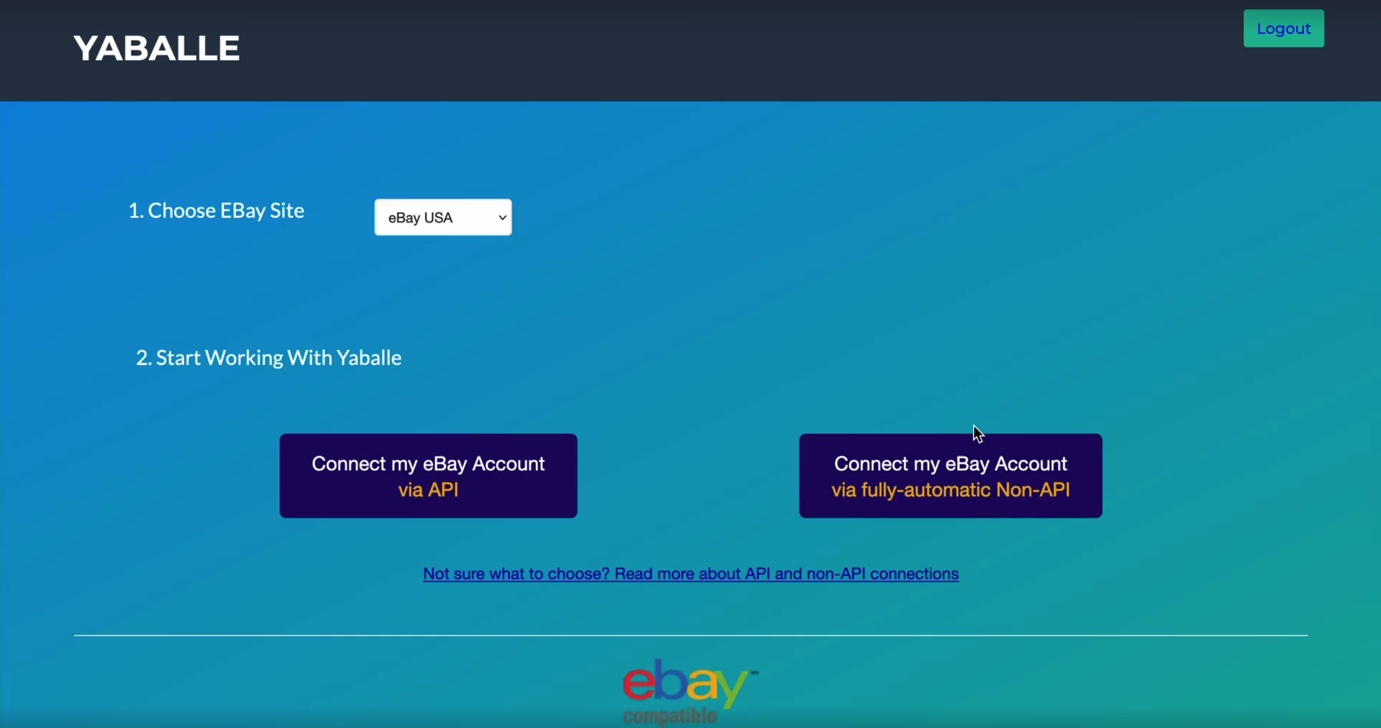 Congratulations!
At this points you should have an account with Yaballe - just login and make eCommerce work for you!