You can disable the monitoring for a specific item on MONITOR page as following:
1. Click the red settings wheel icon on the right side of your item row on MONITOR page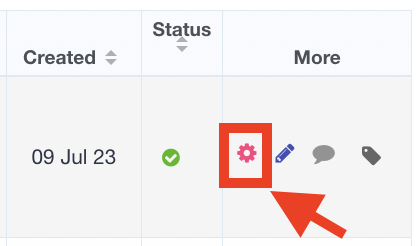 2. Drag the "Monitored" button to the left to turn monitoring off: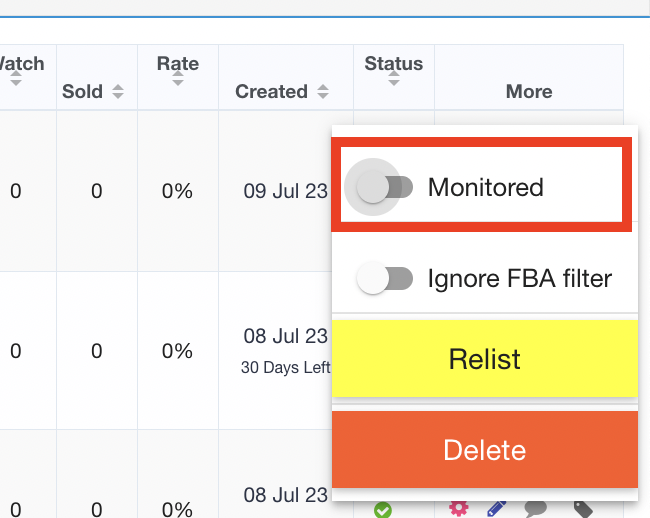 3. Your item's status will now have a broken chain icon in it's Status column: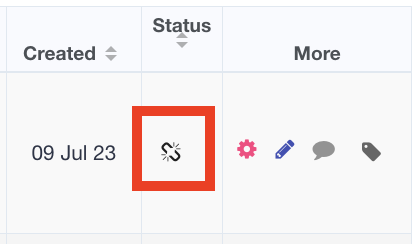 To turn monitoring back on, repeat the process and switch "Monitoring" on using the same buttons.
What does the "UNMONITORED" status mean?
The "unmonitored" function only disables the Price & quantity update of the unmonitored items in eBay by Yaballe.
Orders from such items are still synced into Yaballe SOLD ITEMs page, can be processed by Auto Ordering, including tracking being updated in eBay automatically.
NOTE:
It's best to mark such items with a label in order to be able to find it easily using the Filters button on MONITOR page, when you will want to turn monitoring back.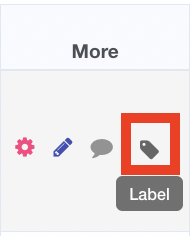 The labels' names can be edited in Yaballe SETTINGS > GENERAL > LABELS.