In order to change either quantity, profit or breakeven for multiple listings at once, follow these steps:
1. Go to your Yaballe MONITOR page →
2. Select all the listings you wish to change (select multiple listings with the checkbox left to their titles, or select all listings on the page with the checkbox on the top) →


3. Click the BULK OPERATIONS button →

A pop-up window will appear. Fill in the new values in the relevant fields. Leave blank in the fields you don't want to change. →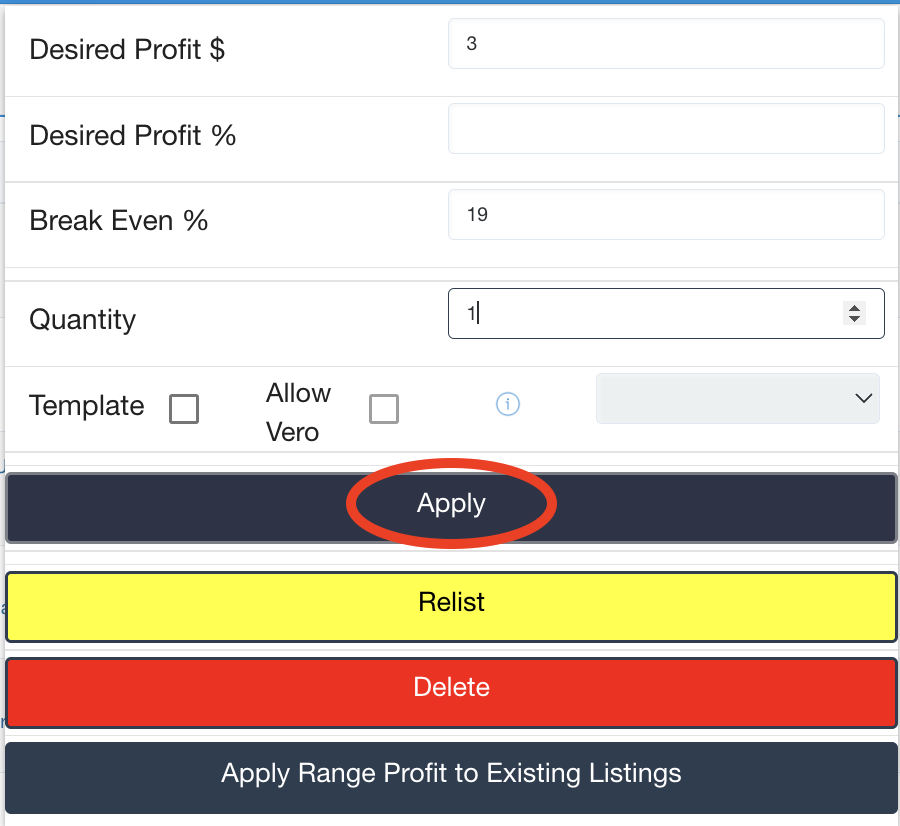 4. Click APPLY
5. You should receive a change summary email when all the changes are applied. Also, you can wait a few minutes and refresh the page to see that the change took effect.