Yaballe Repricer supports various automatic rules to help you optimize your profit by easily controlling the pricing of your items by their source range. This article discusses setting 'Profit & Breakeven by Source Price Ranges'.
You can find these settings in SETTINGS > AUTO RULES > SET PROFIT & BREAKEVEN PRICE RANGES: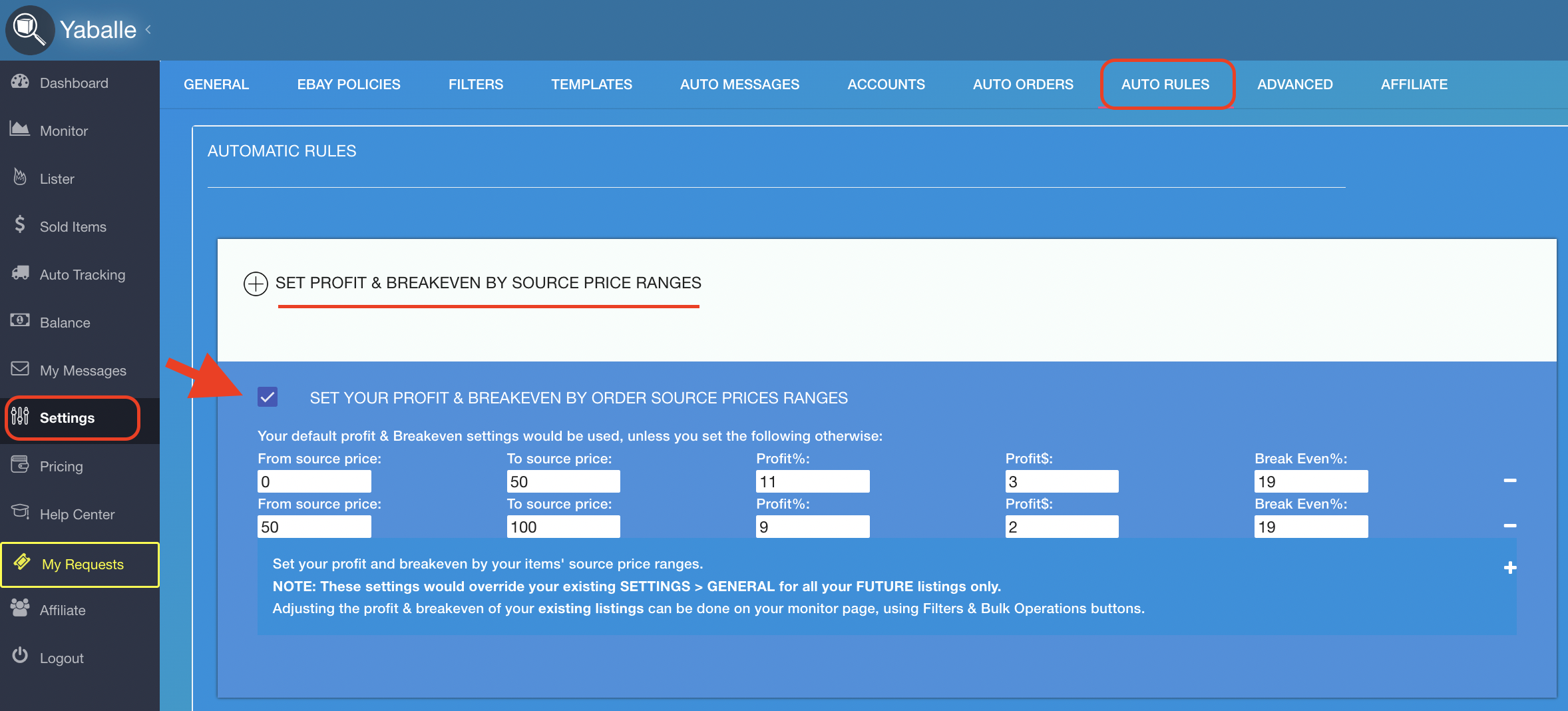 You can add as many ranges as you like. To add or remove click "+"/"-" on the right side of the existing ranges rows:

Once applied and saved, these settings would override your existing SETTINGS > GENERAL for all your FUTURE listings only. If you choose NOT to use this feature, your default profit & breakeven settings would be used always as usual.

NOTE: Adjusting the profit & breakeven of your existing listings can be done on your monitor page, using Filters & Bulk Operations buttons.