If you are a seller that lives in Sri Lanka, Vietnam, or Pakistan, eBay might require you to specify your seller registration location when listing items (or otherwise listing will fail).
Now you can use Yaballe auto-lister or bulk lister to do it!
In Yaballe > Settings > EBAY POLICIES > MONITOR PROFILE, select your eBay seller registration country.
Click the Save button
Note: your item location and/or sender location can still remain US-based addresses - it will not fail the listing.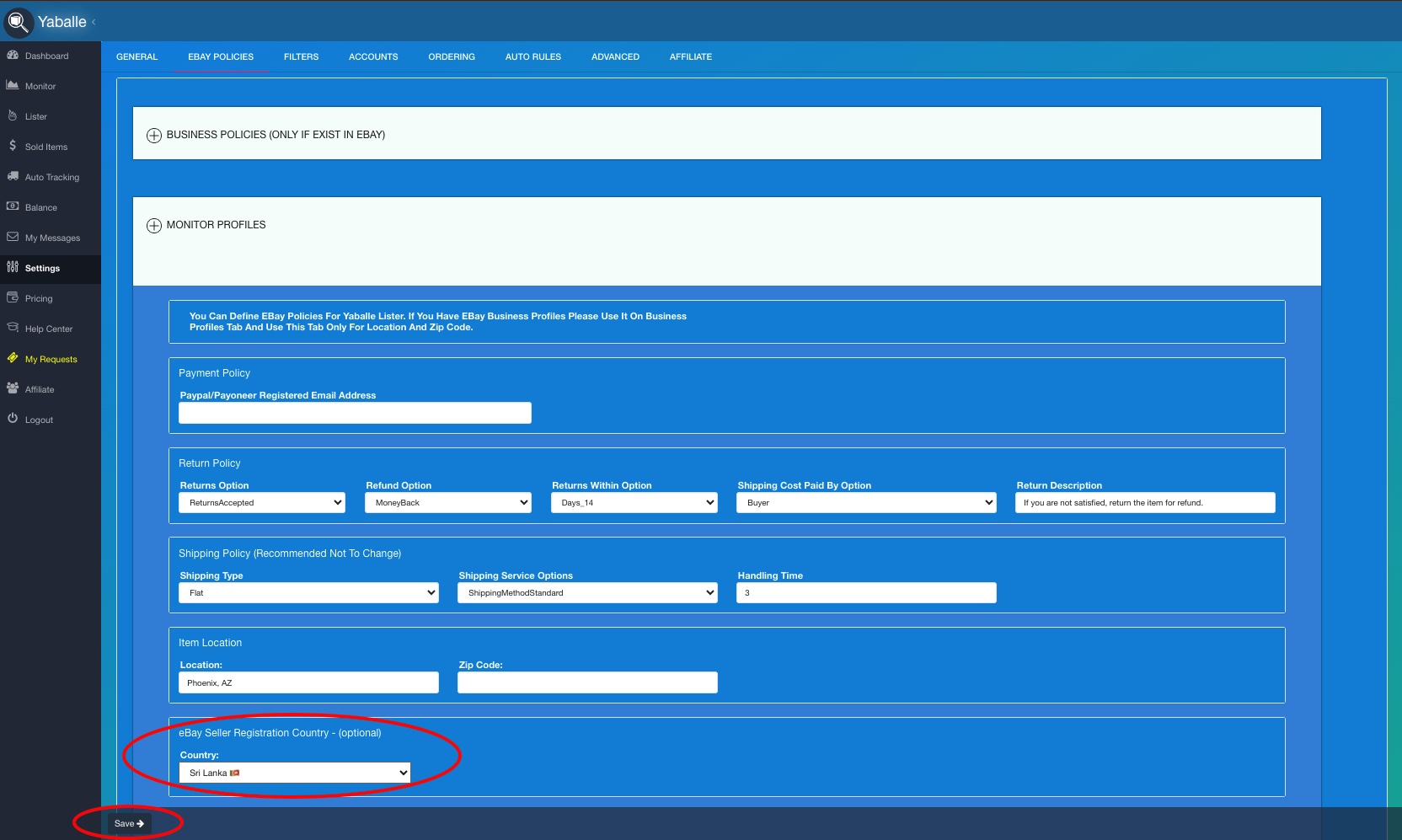 You're good to go!
You can start listing items with Yaballe auto-lister or Yaballe bulk lister.