When configuring your proxy settings in Yaballe, you have two options:
a. Leave the proxy fields empty to utilize our default proxy, which is set to a US location.
b. Alternatively, input your custom proxy details.
Before making any adjustments to your proxy settings for automated ordering through your own Amazon accounts, please ensure the following:
IMPORTANT:
1. Confirm that your proxy is private and maintains a static IP, as we exclusively support static IPs.
2. Verify your proxy's IP address by browsing Google with your proxy, type "Find my IP" in Google and your IP will show as following:

Ensure that the displayed IP matches the one you intend to input into Yaballe.
3. Obtain the remaining Proxy details from your Proxy service provider.
Below, you can find an illustration of how this information is typically presented on a Proxy provider's website: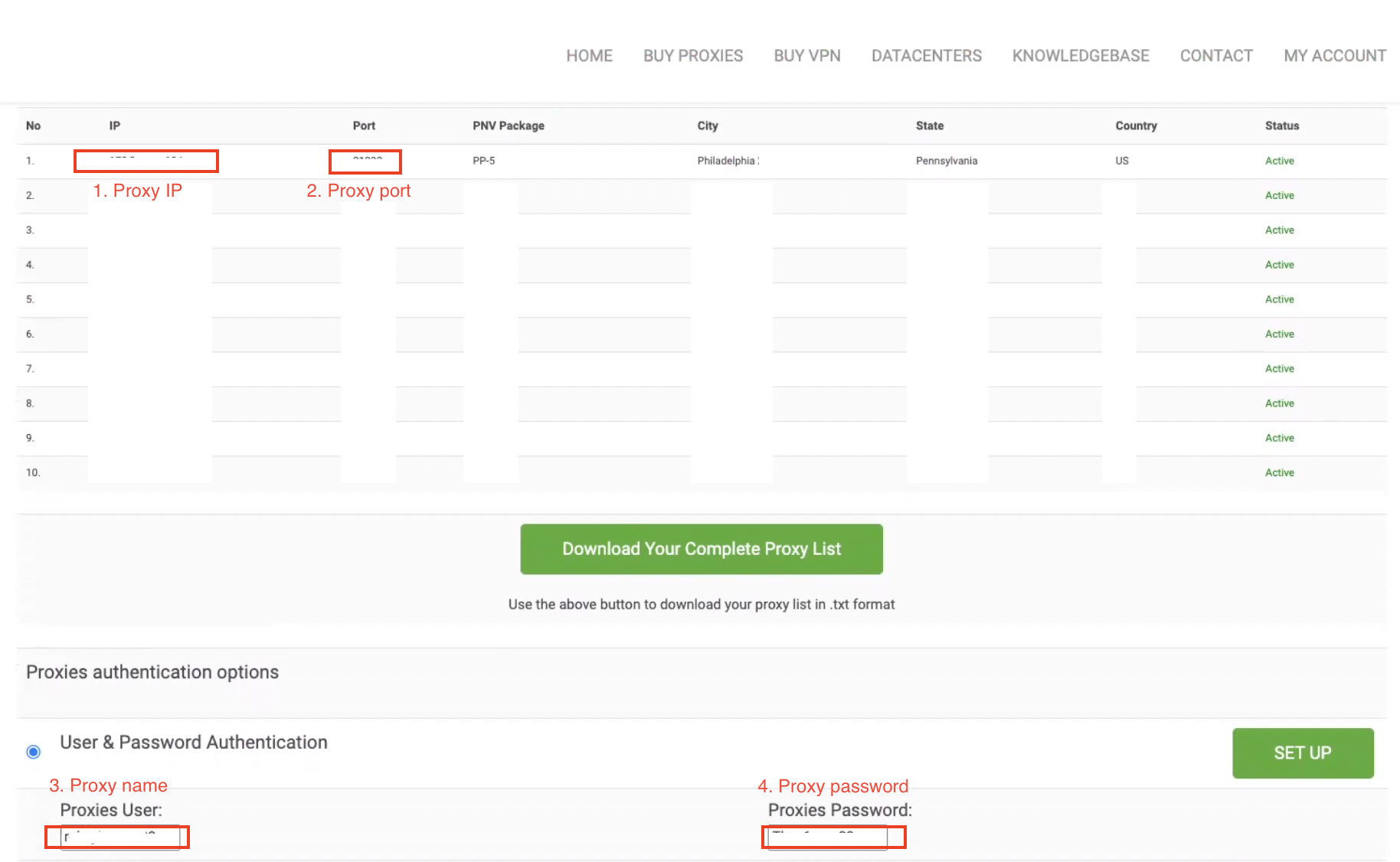 Here are the sections where you should input the Proxy information within Yaballe SETTINGS > ORDERING > AUTO-ORDERING under "Your Amazon Accounts" > Add Amazon Account > Proxy settings: