To receive your eBay funds in eBay Germany/France/Italy/Spain in Euros and not in USD, you need to add a Euro bank account to your eBay account and make it your primary payout method.
Once you have made your Euro bank account your primary payout method, all of your eBay earnings will be deposited into that account in Euros.
You can access more markets and receive international payments just as smoothly as local ones with Payoneer:
On your Payoneer HOME page, click REQUEST A NEW CURRENCY: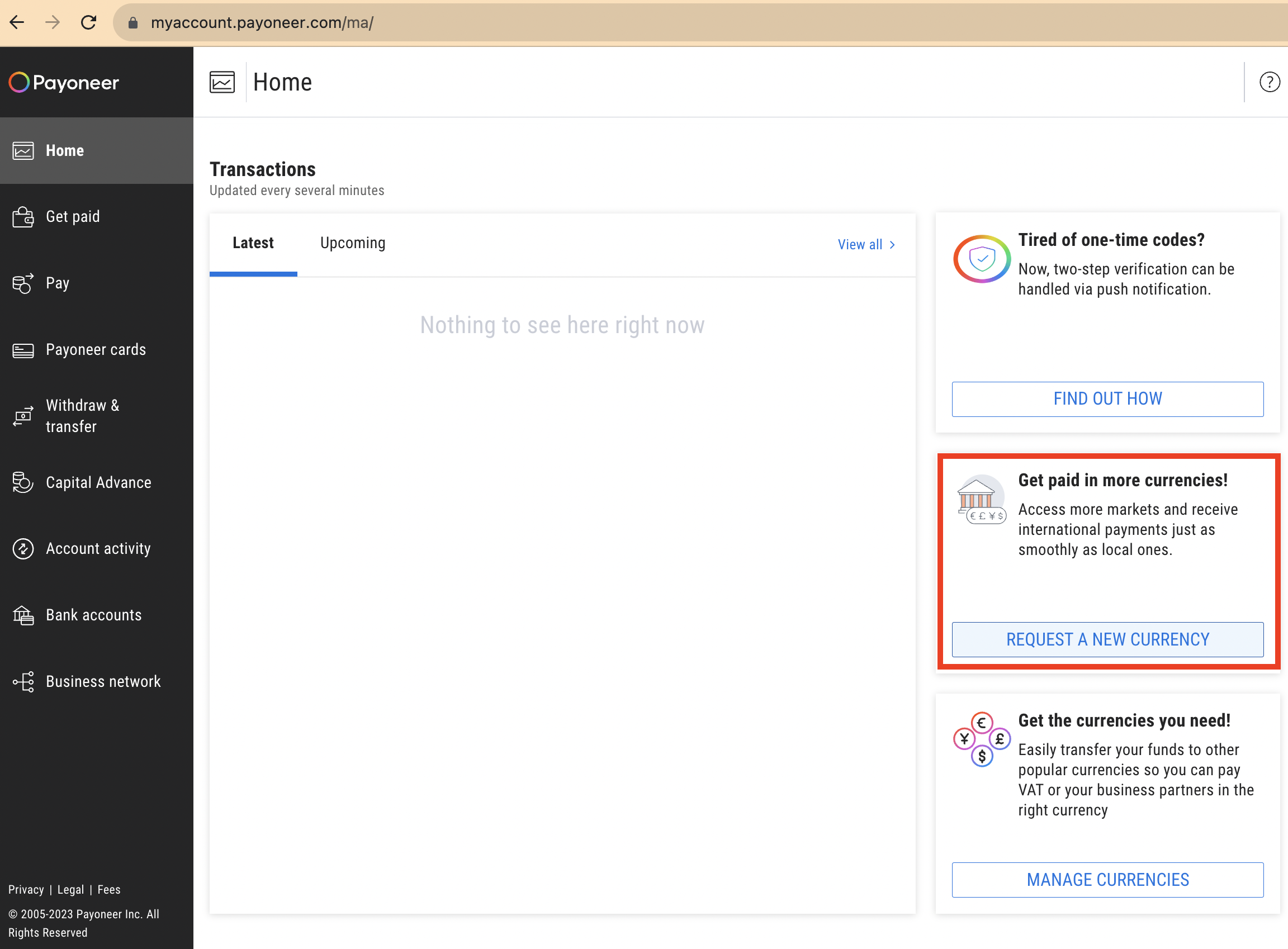 Then REQUEST ACCOUNTS: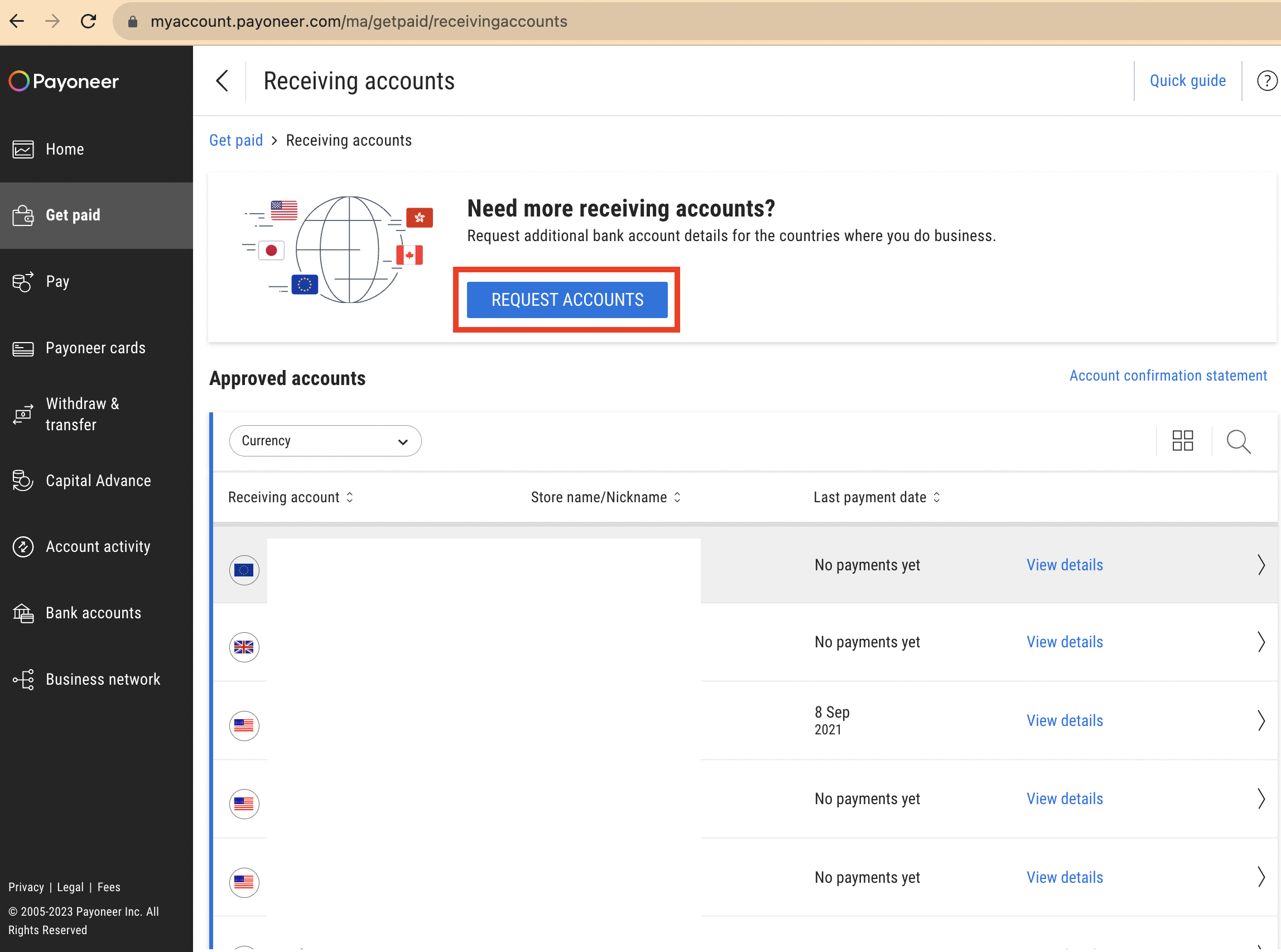 You will then be forwarded to this window: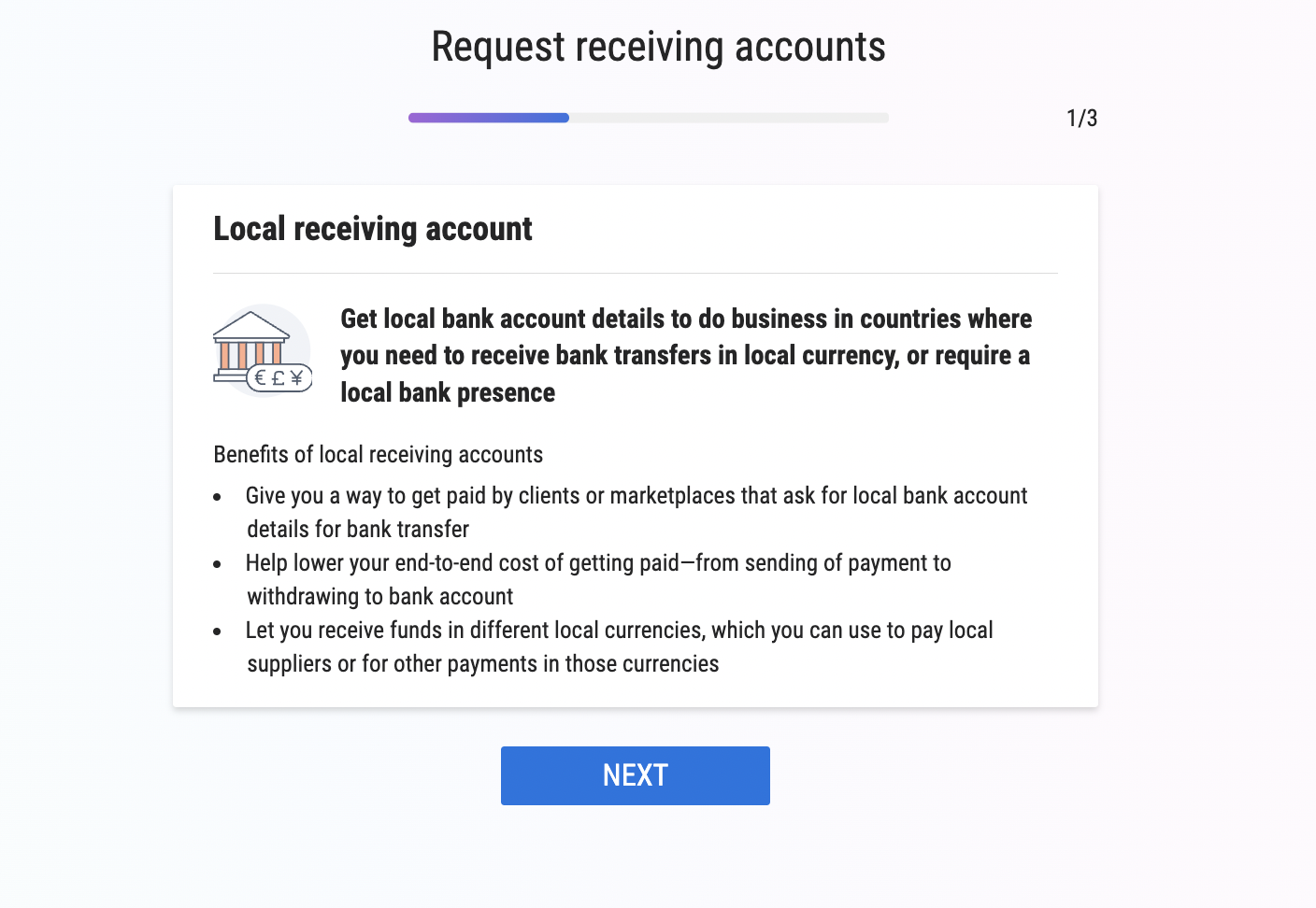 Click "NEXT"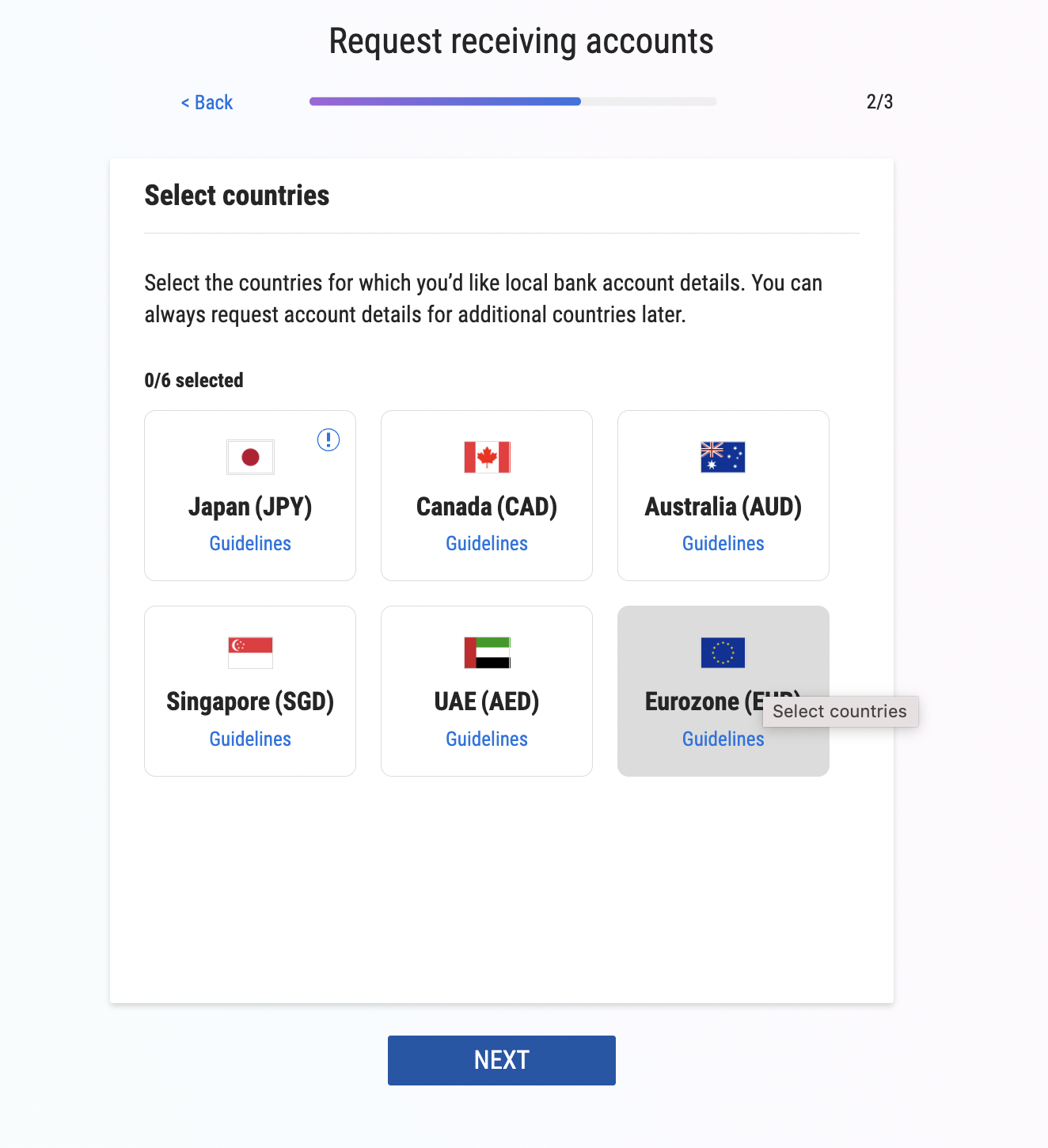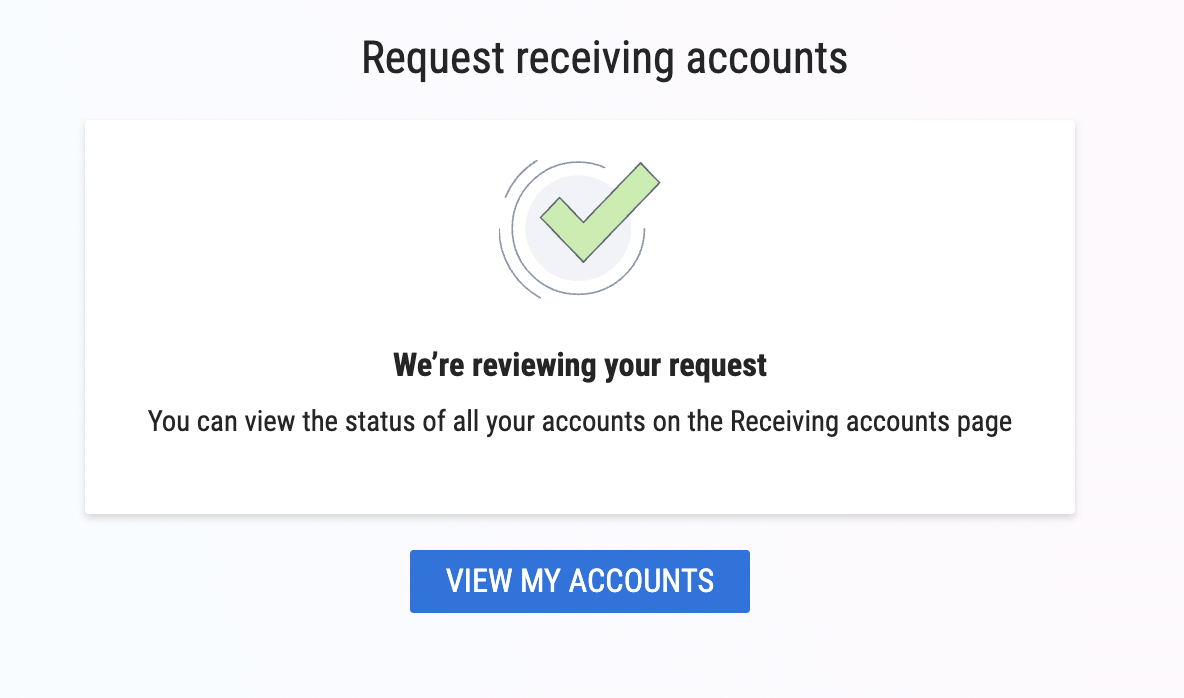 The process might take a few minutes. In the end you will see your new account added like this: